The Pin's Scoops Reports! The Part of the Website You Should Ignore! Or Not!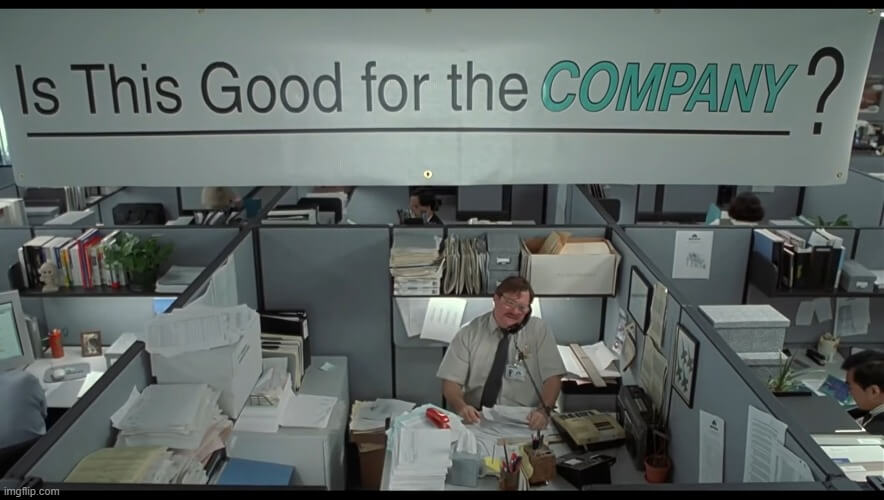 FAREWELL
march 2 2023
Apparently, this website is being sold, so I will take this last chance to fill my word count incase conro sees this.
As we draw closer to Friday, I have been doing a lot of thinking about the possibility that the On Cinema at the Cinema Discord Community really will shut down forever. I have only been here since around the time when numerous winter holidays happen but i quickly made a lot of best friends.
In the meantime, I will work on getting electricity in my home so that I can watch movies again. I will of course need money to make that happen. If anyone feels moved to assist me in this endeavor, I will accept any cash, old cars, food, big jugs of water, or solar panels as donations, but I will also accept your time if you care to come to desert to hang out.
In the meantime, I will work on getting electricity in my home so that I can watch movies again. I will of course need money to make that happen. If anyone feels moved to assist me in this endeavor, I will accept any cash, old cars, food, big jugs of water, or solar panels as donations, but I will also accept your time if you care to come to desert to hang out.
To add a few more words before i type out the whole office space script, i will now say my goodbyes to every one on the server in no particular order:
Conro- i don't really know you that well but you seem cool. please contact me.

Oscer- where do i start? i have learned so much about myself by listening to what you say about me. we are like two sides of the same coin, you and i. if you get kidnapped, i come to the rescue; if i go to desert, you go to desert; etc. i hope you will keep in touch.

Torie- i have enjoyed hanging out with you occasionally, and i hope we can continue this routine in the future. you are a very nice boy.

helena- you are a dear friend and a great woman. i hope you will fly out here and visit sometime. while i do not agree with unity, i wish you luck in you're career.

Cherry- when you can leave the world of games and music behind, you have the potential to be a great buff. if you are in need of an escape from non-movie media or guidince in you're movie journey, please come visit.

Barry- good luck with you're future websites and chatrooms. i hope you're favorite movies win oscar this year. please remember to watch at normal speed if not slower.

Noah- I hope you will try to stay nice while your apart from all of us. I like you a lot more (platonically) when you are not so mean.

Ranch- you are a strong independent woman and i look forward to watching you blossom (platonically).

Philip- i think some time in desert would do you a lot of good, me house es you house.

Gus- bye. get some help.

Charlotte- i haven't heard from you in a while i hope your well.

bob- good luck in you're single life, you are welcome at my place any time.

other Greg- i was glad to learn you have a real name. good luck in you're future endeavors.

Leroy Smegma- i don't know you but ok.

Mary- i've never liked you that much but i'm glad your alive.

Pin- you are a strong, capable person. you have done difficult things in the past and you can do them again. you are allowed to feel good and experience pleasure in life. today you will do you're best.

Todd- I hope your better than you're brother. Please tell him goodbye for me.

Oily Roy Smegma- i still do not know who this is.
Starring Ron Livingston (Peter), Jennifer Aniston (Joanna), Ajay Naidu (Samir), David Herman (Michael), and Gary Cole (Bill) [Scene: A highway. There's a huge traffic jam. Peter drives forward a bit at a time and he sees an old man with a walker on the sidewalk. The lane next to his is moving, so he switches lanes, only to have it stop and the lane he was on move. He switches back and then it happens again. The old man is now ahead of him.] Cut to Michael, who's rapping along with the radio. A black guy selling papers walks by and he shuts the windows and turns down the volume. He passes and he turns it back up again. Cut to Samir. He grabs the steering wheel and shakes it in frustration. SAMIR: Motherf - sh*t - sonofa - ass!! I just - He hits the steering wheel. Cut to Milton at a bus stop. TN He mumbles his coming lines, as he does with all his lines. MILTON: It's late again. If I'm there late again, I will be dismissed. [Scene: Initech parking lot. Bill drives into his special spot. (Reserved for Bill Lumbergh) He turns on the alarm for his Porsche (license plate: MY PRSHE) and walks in. Peter walks in too.] Cut to inside. Peter pauses at the door and slowly reaches out to touch the metal handle. It gives him a shock and he enters. Cut to the cubicles. Peter goes into his. He picks up papers, turns on the computer and sits down. NINA: Corporate Counsels Payroll, Nina speaking. Just a moment. (repeats that over and over) Bill comes up to Peter. BILL: Hello, Peter. What's happening? Uh… we have sort of a problem here. Yeah. You apparently didn't put one of the new coversheets on you're TPS reports. PETER: Oh, yeah. I'm sorry about that. I, I forgot. BILL: MMMM..YEAH. YOU SEE, WE'RE PUTTING THE COVERSHEETS ON ALL TPS REPORTS NOW BEFORE THEY GO OUT. DID YOU SEE THE MEMO ABOUT THIS? PETER: Yeah. Yeah. Yeah. I've got the memo right here, but, uh, uh, I just forgot. But, uh, it's not shipping out until tomorrow, so there's no problem. BILL: Yeah. If you could just go ahead and make sure you do that from now on, that will be great. And Uh, I'll go ahead and make sure you get another copy of that memo Mmmm, Ok? He walks away. PETER: Yeah, yeah, I've got the memo, I've got - He picks it up but Bill's at another cubicle. BILL: Hello, Phil. What's happening? Peter tries to read his papers, but a loud radio (news) is bothering him. He stands up and sees it's Milton. PETER: Milton? Uh, could you turn that down just a little bit? MILTON: Uh, they said I could listen to the radio at a reasonable volume from nine to eleven while I'm collating…. PETER: But, no, no, no. I know your allowed to, I was just thinking, like a personal favor, y'know? MILTON: I, I told Bill that if Sandra's going to listen to her headphones while she' working, I can listen to the radio while I'm collating - PETER: Ok. MILTON: So I don't see why - PETER: Ok. MILTON: The radio, I can't - PETER: Yeah! All right! He sits down. MILTON: I enjoy listening to the radio at a reasonable volume from nine to eleven. Dom walks up. DOM: Hello, Peter. What's happening? (Big smile)We need to talk about you'r TPS reports. PETER: Yeah. The coversheet. I know, I know. Uh, Bill talked to me about it. DOM: Yeah. Uh, did you get that memo? PETER: Yeah. (holds it up) I got the memo. And I understand the policy. The problem is, I just forgot this time. And I've already taken care of it so it's not a problem anymore. Dom nods. DOM: Yeah. It's just that we're putting new coversheets on all the TPS reports before now before they go out now. So I'd really appreciate it if you could just remember to do that. from now on. That'd be great. He walks away. Peter's phone rings and he answers it. PETER: Peter Gibbons. (listens) Yes. (listens) I have the memo. [Scene Another part of the room. Paper jams in the printer.] SAMIR: Oh no! Not again! Why does it say paper jam when there is no paper jam?!! I, I swear to God, one of these days, I, I, I just kick this piece of sh*t out the window!!! MICHAEL: you and me both, man. The thing is lucky I'm not armed. Samir grabs the paper out, tearing off the bottom part of it. SAMIR: Piece of sh*t!! Nina comes with papers. NINA: Sam...ire...Na...Na...Naga... Samir gets it. NINA: Uh-huh! SAMIR: Please. He sits in his and Michael's cubicle. NINA: Michael… - (Michael reaches for it) Bolton? MICHAEL: That's me. NINA: Wow! Is that you're real name? MICHAEL: Yeah. NINA: So are you related to the singer guy? MICHAEL: No, it's just a coincidence. SAMIR: How come no one in this country can pronounce my name right? It's Na- gee-een-ah-jah. Nagaenajar MICHAEL: At least you're name isn't Michael Bolton. SAMIR: Michael, there's nothing wrong with that name. MICHAEL: There was nothing wrong with it. Until I was about nine years old and that no-talent assclown became famous and started winning Grammys. SAMIR: Well, why don't just go by Mike, instead of Michael? MICHAEL: WHY SHOULD I CHANGE IT? HE'S THE ONE WHO SUCKS. Peter comes up to their cubicle. PETER: HEY GUYS. MICHAEL: What's up G? PETER: Wanna go to Chotchkie's, get some coffee? SAMIR: It's a little early... PETER: I gotta get out of here. I think I'm gonna lose it. NINA: Uh oh. Sounds like somebody's got a case of the Mondays. [Scene Chotchkie's. They're sitting at a booth thing.] PETER: Boy. I tell ya, one of these days... One of these days it's gonna be like He mimics a machine gun. Brian, a waiter, does it too, in Peter's face. BRIAN: (LAUGHS) SO CAN I GET YOU GENTLEMEN SOMETHING MORE TO DRINK? OR MAYBE SOMETHING TO NIBBLE ON? SOME PIZZA SHOOTERS, SHRIMP POPPERS, OR EXTREME FAJITAS. PETER: Just coffee. BRIAN: Oh. Sounds like a case of the Mondays. He goes to take some more orders. PETER: What if we're still doing this when we're 50? SAMIR: It could be nice to have that kind of job security. PETER: Lumbergh's gonna have me work on Saturday, I, I can tell already. I'm doing it because, because, uh, I'm a big p*ssy. Which is why I work at Initech to begin with. MICHAEL: Uh, I work at Initech and I don't consider myself a p*ssy, ok? SAMIR: Yes, I am also not a p*ssy. MICHAEL: I'm gonna find out the hard way that I'm not a p*ssy if they don't start treating us software people better. SAMIR: That's right. MICHAEL: They don't understand. I could come up with a program that could rip that place off big time…big time. PETER: Yeah. Cut to Joanna, a pretty waitress. Cut back to the guys. PETER: Oh, there she is. SAMIR: Peter, you, you always talk about this girl. If your so obsessed with her, why don't you just ask her out? PETER: Because I'm just another a**hole customer. You can't just walk up to a waitress and ask her out. (cut to Joanna, and back to them) Plus, I'm still trying to work it out with Anne. Oh, that reminds me. I'm not going to be able to play poker with you guys on Friday. MICHAEL: Why not? PETER: Uh, I have to see this occupational hypnotherapist with Anne. MICHAEL: Dude! An occupational hypnotherapist?! PETER: Anne wants me to go. She thinks it might help. Y'know, sometimes I just think, I keep thinking that she's cheating on me. MICHAEL: Yeah. I know what you mean. SAMIR: Yeah. PETER: What is that supposed to mean? MICHAEL: Nothing. Why don't you just tell Anne your not into hypnosis and you want to play poker with us? PETER: Ah, I can't do that. She might get all pissed off at me. Besides, I think the guy might be able to help. He did help Anne lose weight. SAMIR: Peter, she's anorexic. PETER: Yeah, I know. The guy's really good. MICHAEL: An occupational hypnotherapist isn't going to help you solve any of you're problems. And speaking of problems, what's this I hear about you having problems with you're TPS reports? SAMIR: Yeah. Didn't you get that memo? Peter sighs. [Scene Outside Initech. Tom, another employee, runs across the street, towards Samir, Peter and Michael.] TOM: Hey! Hey, guys! Samir!! SAMIR: Is that Tom Smykowski? PETER: What's he doing? MICHAEL: Oh, probably working on another heart attack. TOM: Have you guys see this? He hands them a piece of paper. MICHAEL: What? It's the staff meeting. So what? TOM: We're all screwed, that's what. They're gonna downsize Initech. SAMIR: Oh, what are you talking about Tom? How do you know that? TOM: They're bringing in a consultant - that's how I know. That's what this staff meeting is all about! That's what happened at Initrode last year. You have an interview with a consultant and they bring in efficiency experts. your interviewing for you're own job! MICHAEL: Tom, every week you say your losing you're job and your still here. TOM: I'm going to be the first one they're gonna lay off. Just the thought of having to go to the State Unemployment Office and having to stand in line with those scumbags!!! [Scene Michael and Samir's cubicle. They're sitting there worrying.] MICHAEL: Sh*t. Sh*t. TOM: You know there are people in this world who don't have to put up with all this sh*t? Like that guy that invented the pet rock. You see, that's what you have to do. You have to use you're mind and come up with some really great idea like that and you never have to work again! MICHAEL: I don't think the pet rock was really such a good idea. TOM: The guy made a million dollars! Y'know… I had an idea like that once. PETER: Really? What was it, Tom? TOM: Well, all right. It was a Jump… to Conclusions-mat. You see, it would be this mat that you would put on the floor and it would have different conclusions written on it that you could…jump to. MICHAEL: That is the worse idea I've ever heard in my life, Tom. SAMIR: Yes, yes, it's horrible…this idea…. TOM: Ah, look. I, I gotta get outta here. I'll see you guys later, if I still have a job. He goes to his cubicle. PETER: Our high school guidance counselor used to ask us what you would do if we had a million dollars and didn't have to work. And invariably, whatever we would say, that was supposed to be our careers. If you wanted to build cars, then your supposed to be an auto mechanic. SAMIR: So what did you say? PETER: I never had an answer. I guess that's why I'm working at Initech. MICHAEL: No, your working at Initech because that question is bullshit to begin with. (The printer is not working) If that quiz worked, there would be no janitors, because no one would clean sh*t up if they had a million dollars. SAMIR: Well, I would invest half of it in ??? Mutual Funds and give the rest of it to my friend, Saheib, in Securities. MICHAEL: Samir, the point of the exercise is that you could figure out what you want to do. And then… (reads the printer's display) "PC load letter"?!! What the f*** does that mean?!! He knocks off the paper tray. [Scene Peter's apartment. He enters, tired, and sits down on the couch. He then turns on the TV.] LAWRENCE: (V/O, FROM NEXT DOOR) HEY PETER-MAN! CHECK OUT CHANNEL NINE! IT'S THE BREAST EXAM! CHECK OUT THIS CHICK! PETER: Lawrence, can't you just pretend like we can't hear each other through the wall? LAWRENCE: Oh! I'm sorry man, is Anne over there or something? PETER: No! But if you just want to talk to me, just come over. Lawrence does so; it takes him like ten seconds. LAWRENCE: Hey man. Check this out, dude. He changes channels a bunch of times Pepsi commercial, a soap opera and another show. He stops on breast exam. PETER: Oh geez, Lawrence. LAWRENCE: I'm sorry, man. I thought you'd wanna see this. Doesn't this chick look like Anne? PETER: Yeah, a little bit. LAWRENCE: Hey, she hasn't been over here in a while. You two still going out? PETER: I guess, yeah. I, I don't know. Sometimes I get the feeling that she's cheating on me. LAWRENCE: Yeah, I get that feeling too, man. PETER: What do you mean by that? LAWRENCE: I don't know , man, I just get that feeling looking at her, like - I'm sorry, man. Look, I, I, I, I, I, I'm talking out of my ass. I don't know. He gets up. PETER: It's ok. I just had a rough day. LAWRENCE: Tell me about it, man. (sits on the couch) I gotta wake my ass up at six AM every day of this week and drag myself up to Vascalinas. Yeah, I'm doing the drywall up there at the new McDonalds. PETER: Let me ask you something. When you come in on Mondays, and your not feeling too well, does anybody ever come up to you and say "sounds like someone's got a case of the Mondays"? LAWRENCE: No. No, man, sh*t, no, man. I believe you get you're ass kicked for sayin' something like that, man. PETER: Huh. LAWRENCE: We still going fishing this weekend? PETER: Nah. Lumbergh's gonna make me come in this Saturday. I know it. LAWRENCE: Well, you can get out of that easily. PETER: Yeah, how? LAWRENCE: (Gets up) Well, when you work on an Saturday, he generally asks you at the end of the day, right? (gets a beer) So all you have to do is avoid him – (peter offers him a bottle cap remover) That's all right, i got one – (he gets on from his pocket) The last few hours of the day. And turn off you're answering machine, you should be home free then. PETER: That's a really good idea. (sits on the couch) Lawrence, what would you do if you had a million dollars? He sits down. LAWRENCE: I'll tell you what I'll do, man--Two chicks at the same time. Peter laughs. PETER: That's it? If you had a million dollars, that's what you'd do, two chicks at the same time? LAWRENCE: Damn straight, man. I've always wanted to do that. I figure if I were a millionaire, I could hook that up. Chicks dig guys with money. PETER: Well not all chicks…. LAWRENCE: Well, the type that double up on a guy like me do. PETER: Good point. LAWRENCE: NOW, WHAT WOULD YOU DO? PETER: Besides two chicks at the same time? LAWRENCE: Oh yeah. PETER: Nothing. LAWRENCE: Nothing, huh? PETER: I would relax, I would sit on my ass all day, I would do nothing. LAWRENCE: You don't need a million dollars to do nothing, man. Take a look at my cousin. He's broke and don't do sh*t. [Scene Peter's room. He's in bed and he keeps hearing voices.] NINA: Corporate payroll, Nina speaking. Just a moment. Corporate payroll, Nina speaking. Just a moment. Corporate payroll, Nina speaking. Just a moment. Peter buries his head in his pillow. [Scene The staff meeting. Peter's watch reads Friday 12, 10:37. Everyone's standing outside their cubicles. There's a banner that says "Is This Good for the COMPANY?"] BILL: So you should ask yourself, with every decision that you make (points to the banner) Is this good for the company? Am I helping the best way that I can for the company... PETER: Is that the guy? TOM: Yeah... BILL: Good. Well, uh, I'd like to, uh, welcome a new member to our team. Uh, Bob Slydell. Yeah. Uh, he is, uh, a consultant. Yeah. He is a consultant. (Tom shakes his head) He'll be helping us out a little here, asking some questions, making sure things go a little more smoothly. Yeah. Oh and remember, next Friday is Hawaiian shirt day! So, y'know, if you want to, go ahead and uh, wear a Hawaiian shirt and jeans. [Scene Milton's cubicle, under the banner. He's on the phone with Peter.] MILTON: I, I don't care if they, if they lay me off either, because I, I told Bill that if he moves my desk one more time, then, then I'm quitting. I'm going to quit. And I told Dom too because they've moved my desk four times. I used to be by the window, where I could see the squirrels and they were merry. But then they switched from the Swingline to the Boston stapler, but I kept my Swingline. (he's holding his red Swingline) (Camera pans to Peter) They have my staples for the Boston and I kept the staples from the Swingline stapler. PETER: Ok, Milton. MILTON: And if, if they take my stapler, I will, I will set this building on fire. PETER: Oh, that's great. I will talk to you later. He hangs up and looks at his watch 4: 45. Peter looks around and sees Bill. He ducks and peeks to see Bill talking with some workers. He quickly tries to save his files, but the computer is slower than he'd like. Bill is talking to other guys. PETER: Oh, come on! (it finished saving, but starts to save another file) Oh, for crying out -! He peeks over the wall again. The computer finally finished saving and he turns it off. He peeks over the wall but Bill's not there. He gets ready to leave and almost runs into Bill. BILL: Hello Peter. What's happening? Um, I'm gonna need you go ahead and come in tomorrow. So if you could be here around nine, that would be great. (starts to walk away) Oh, oh, yea…I forgot. I'm gonna also need you to come in Sunday too. We, uh, lost some people this week and we need to sorta catch up. Thanks. [Scene Outside the clinic. A sign says Hypnotherapist; Dr. Swanson, CCS; Anxiety, Depression, Marriage, Weight Loss, Smoking, Insurance Cut to inside. Anne is with Peter. Opposite them are Dr. Swanson and two other patients. PETER: So I'm sitting in my cubicle today and I realized that ever since I started working, every single day of my life has been worse than the day before it. So it means that every single day you see me, that's on the worse day of my life. DR. SWANSON What about today? Is today the worse day of you're life? PETER: Yeah. DR. SWANSON Oh, that's bad stuff. PETER: I'm sorry. DR. SWANSON Ok. PETER: But is there any way that you, you could just sock me out so there's no way that I'll know I'm at work? Right here? (points to his head) Can I just come home and think I've been fishing all day or something? DR. SWANSON That's really not what I do, Peter. However, the good news is, I think I can help you. I want you to do something for me, Peter. (dims the lights) I want you to try and relax. I want you to relax every muscle in you're body, from you're toes to you're fingertips. Now I want you to relax you're legs. your going to begin to feel you're eyelids getting heavy as you slip deeper and deeper into a state of complete relaxation. the air of concerns to you is disappearing. Deeper, way down, you're concerns about you're job melts away. Way, way down. Now when I count backwards from three, you'll be in a state of complete relaxation. you're worries, cares and ambitions will be gone. And you will remain in that state until I snap my fingers. Three. Deeper and deeper. Way down, way down. Two. Way down. One. He faints out of the chair and everyone rushes to his aid. ANNE: Oh my God, Dr. Swanson! Ooh! Ooh! Is he dead? Oh! She runs to get help. Peter just sits there and smiles. The hypnosis thing apparently worked... [Scene Peter's bedroom. Saturday morning, 8:00. His alarm clock beeps and he sits up. He looks at the clock and decides to go back to sleep.] Cut to later. Peter's still asleep. The phone rings and the answering machine picks up. BILL: Yah, hi. It's Bill Lundbergh. It's about ten o' clock, uh, wondering where you are. Cut to later. Peter's still asleep. The phone rings again. BILL: ON MACHINE) YEAH, HI, IT'S BILL LUMBERGH AGAIN. I JUST WANTED TO MAKE SURE YOU KNEW THAT WE, UH, DID START AT THE, UH, USUAL TIME THIS MORNING. (PETER ROLLS OVER...) YEAH, IT ISN'T A HALF DAY OR ANYTHING LIKE THAT. SO IF YOU COULD GET HERE AS SOON AS POSSIBLE, THAT WOULD BE TERRIFIC. Cut to later. Peter finally gets up. The answering machine has seventeen messages. He listens to them. BILL: Yeah, hi, it's Bill Lum - Next message BILL: Yeah, it's - Next message BILL: Yeah, hi, it's Bill Lumbergh - Next message BILL: Yeah, it's me again. Uh, I was away from my desk for a minute. Just checking in case you called while I was gone. The phone rings. Peter answers it. PETER: Hello? ANNE: Peter, what's going on?! PETER: Huh? ANNE: It's 3: 30. Why aren't you at work?! PETER: Because I didn't feel like it. ANNE: Peter, what is wrong with you?! First, you sit there while Dr. Swanson dies and you just walk out of the car and embarrass me in front of my friends. Don't blame this on hypnosis either. That's total bull! Peter hangs up but Anne calls back. ANNE: ANSWERING MACHINE) LISTEN, A**HOLE. NO ONE HANGS UP ON ME. WE'RE THROUGH!!! AND –HA- ONE MORE THING. I'VE BEEN CHEATING ON YOU!!!! (BEEP Peter gets back into bed. [Scene Initech. Another staff meeting.] BILL: From now on, you use the time sheets if you work on two or more job codes and you need the extra columns to fit it all in. Otherwise, use the old time sheets... TOM: Where's Peter? How come he didn't show up this weekend? MICHAEL: I, I don't know. BILL: ...it would really, really help us out. MICHAEL: POINTS) WHO'S THAT GUY? BILL: So, uh, any questions? [Scene Chotchkie's. Peter enters and goes up to Joanna at the counter.] PETER: Hi, I'm Peter. JOANNA: Hi. How can I help you? PETER: What are you doing for lunch today? JOANNA: Well, our specials are barbecued chicken - it's actually right over there on the board. (points) Excuse me. She goes to take orders. BRIAN: Hey! Look who's back! Table for three, to - Peter shoves him out of his way and goes over to Joanna. PETER: I was asking what you were doing for lunch. Would you like to have lunch with me? JOANNA: Oh, are you serious? Yeah, I don't , I don't think I'm supposed to do that. PETER: Oh. I'll tell you what I'm gonna do. I'm gonna go next door and get a table and if you'd like to join me, no big deal. All right? And if not, that's cool too. Ok? He starts to walk away. JOANNA: Uh, when you say "next door", do you mean Chili's or Flingers? PETER: Flingers. JOANNA: Ok. [Scene Initech. Bob Slydell and Bob Porter are interviewing Tom.] BOB SLYDELL: So what you do is you take the specifications from the customers and you bring them down to the software engineers? TOM: That, that's right. BOB PORTER: Well, then I gotta ask, then why can't the customers just take the specifications directly to the software people, huh? TOM: Well, uh, uh, uh, because, uh, engineers are not good at dealing with customers. BOB SLYDELL: You physically take the specs from the customer? TOM: Well, no, my, my secretary does that, or, or the fax. BOB SLYDELL: Ah. BOB PORTER: Then you must physically bring them to the software people. TOM: Well...no. Yeah, I mean, sometimes. BOB SLYDELL: Well, what would you say… you do here? TOM: Well, look, I already told you. I deal with the goddamn customers so the engineers don't have to!! I have people skills!! I am good at dealing with people!!! Can't you understand that?!? WHAT THE HELL IS WRONG WITH YOU PEOPLE?!!!!!!! CUT TO THE CUBICLES. TOM EXITS THE INTERVIEW ROOM AND MICHAEL ENTERS. Cut to inside. BOB SLYDELL: Let's see. your Michael...Bolton? He nods. BOB PORTER: Is that you're real name? MICHAEL: Yeah. BOB PORTER: Are you in any relation to the pop singer? MICHAEL: It's just a coincidence. BOB SLYDELL: LAUGHS) TO BE HONEST WITH YOU, I LOVE HIS MUSIC. I DO . I AM A MICHAEL BOLTON FAN. FOR MY MONEY, I DON'T THINK IT GETS ANY BETTER THAN WHEN HE SINGS WHEN A MAN LOVES A WOMAN. BOB PORTER: I mean you must really love his music. MICHAEL: Yeah. Yeah…he, he, he's pretty, he's pretty good, I guess. BOB SLYDELL: your GOD DAMN right he is. They laugh. BOB PORTER: So tell me. What's you're favorite song of his? MICHAEL: Hmm. I, I, I don't know. I mean, I guess, I sorta like 'em all. The Bobs laugh. BOB SLYDELL: HA HA! I feel the exact same way, but it must be hard for you, I mean, having the same name as him. I celebrate the guy's entire catalogue. But anyway, let's get down to business, Michael! MICHAEL: You, you know, you can just call me Mike. They stare at him. [Scene Flingers. Peter is saving a table and Joanna enters.] JOANNA: Hi. PETER: Hey. JOANNA: I wonder if they will let me wear this in here. PETER: I think it would be ok. Would you like to sit down? He motions to a chair. JOANNA: Ok. (does so) Wow. This place is really nice. PETER: Yeah, is it? JOANNA: Oh my God, compared to Chotchkie's. I like the uniforms better anyways. PETER: I like yours. JOANNA: Nah. (makes a face Peter looks at the buttons' wearing on his suspender. One says We're not in Kansas anymore. The one underneath says POOF. PETER: "We're not in Kansas anymore." JOANNA: Yeah. Really. (laughs PETER: It's on you're - (points JOANNA: Oh! That's, uh, that's uh, my pieces of flair. PETER: What are pieces of flair? JOANNA: That's where you know, suspenders and buttons and all sorts of stuff. We're, uh, we're actually required to wear fifteen pieces of flair. quite stupid actually. PETER: Do you get to pick them out yourself? JOANNA: Yeah. Yeah. Although I didn't actually choose these. I, uh, I just grabbed fifteen buttons and, uh, I don't even know what they say! Y'know, I don't really care. I don't really like talking about my flair. PETER: Ok. JOANNA: So, where do you work, uh, Peter? PETER: Initech. JOANNA: And, uh, what do you do there, Peter? PETER: I sit in a cubicle and I update bank software for the 2000 switch. JOANNA: NODS) WHAT'S THAT? PETER: You see, they wrote all this bank software and to save space, they put 98 instead of 1998. So I go through these thousands of lines of code and uh, it doesn't really matter. I, uh, I don't like my job. I don't think I'm gonna go anymore. JOANNA: your just not gonna go? PETER: Yeah. JOANNA: Won't you get fired? PETER: I don't know. But I really don't like it so I'm not gonna go. JOANNA: LAUGHS) SO your GONNA QUIT? PETER: No, no, not really. I'm just gonna stop going. JOANNA: When did you decide all that? PETER: About a week ago. JOANNA: Really? PETER: Oh, yeah. JOANNA: Ok. So, so your gonna get another job? PETER: I don't think I 'd like another job. JOANNA: LAUGHS) SO WHAT ARE YOU GOING TO DO ABOUT MONEY AND BILLS? PETER: Y'know, I never really liked paying bill? I don't think I'll do that either. JOANNA: LAUGHS) SO WHAT DO YOU WANT TO DO? PETER: I want to take you out for dinner and then I wanna go to my apartment and watch Kung Fu. Did you ever watch Kung Fu? Joanna gets a weird look on her face. JOANNA: I love Kung Fu... PETER: Channel 39. JOANNA: Totally... PETER: You should come over and watch Kung Fu tonight. JOANNA: Ok... PETER: Great. JOANNA: Ok. Can we order lunch first? PETER: Yeah. JOANNA: Ok. [Scene Milton's cubicle. He hears bill talking and eavesdrops.] BILL: ...stapler off my desk... Milton puts his Swingline stapler somewhere else. The guys laugh. BILL: ...anyway, sounds great, Bob. I'll see you in a few. (they walk off) Hey, Milton, what's happening? MILTON: Uh...sir... BILL: Uh, I'm going to have to ask you to move you're desk. Now, if you could get it to go as far back against that wall as possible, that would be great. MILTON: No, no, because I was, I was - BILL: That way, we'll have some room for more boxes and things we need to put in here. MILTON: No...sir... BILL: Uh (sees the Swingline) Oh there it is. MILTON: No. No. BILL: Let me just get that from ya. (picks it up) Great. So if you could get to that as soon as possible, that would be terrific. Have a nice lunch, Milton. Bye. He walks off. MILTON: Ok. I'll set the building on fire. [Scene Hallway at Initech. Peter enters in casual clothes. Milton walks up to him.] MICHAEL: Peter! PETER: Michael! MICHAEL: What the hell's going on, man? I thought you were going to come in here and start shooting. PETER: I just came to get my address book. I'm not gonna stay. I've got a number I don't wanna lose. MICHAEL: What?! Peter, your in deep sh*t! You were supposed to come in on Saturday. What were you doing? PETER: Michael, I did nothing. I did absolutely nothing and it was everything that I thought it could be. MICHAEL: Well, I hope you have a better story than that for Lumbergh. You know, your supposed to be having you're interview right now with the consultants. PETER: Who? He writes down Joanna's number. MICHAEL: What has gotten into you? PETER: Oh yeah. Right. MICHAEL: Peter, Peter you, gotta postpone it man. Tell them you were sick. Make something up. PETER: Ah, no way. I feel great. [Scene The interview room.] BOB PORTER: The next paper looks like a Peter Gibbons. Peter enters. BOB SLYDELL: Aha! All right. We were just talking about you. You must be Peter Gibbons. Uh huh. Terrific. I'm Bob Slydell and this is my associate, Bob Porter. PETER: Hi, Bob. Bob. BOB PORTER: Why don't you grab a seat and join us for a minute? He does so. BOB SLYDELL: Y'see, what we're trying to do here, we're just trying to get a feel for how people spend their day. So, if you would, would you just walk us through a typical day for you? PETER: Yeah. BOB SLYDELL: Great. PETER: Well, I generally come in at least fifteen minutes late. I use the side door, that way Lumbergh can't see me. Uh, and after that, I just sorta space out for about an hour. BOB PORTER: Space out? PETER: Yeah. I just stare at my desk but it looks like I'm working. I do that for probably another hour after lunch too. I'd probably, say, in a given week, I probably do about fifteen minutes of real, actual work. BOB SLYDELL: Uh, Peter, would you be a good sport and indulge us and tell us a little more? PETER: Let me tell you something about TPS reports...' Cut to later. Peter is more relaxed. PETER: The thing is, Bob, it's not that I'm lazy. It's just that I just don't care. BOB PORTER: Don't, don't care? PETER: It's a problem of motivation, all right? Now, if I work my ass off and Initech ships a few extra units, I don't see another dime. So where's the motivation? And here's another thing, Bob. I have eight different bosses right now! BOB SLYDELL: I beg you're pardon? PETER: Eight bosses. BOB SLYDELL: Eight? PETER: Eight, bob. So that means when I make a mistake, I have eight different people coming by to tell me about it. That's my real motivation - is not to be hassled. That and the fear of losing my job, but y'know, Bob, it will only make someone work hard enough not to get fired. BOB SLYDELL: Bear with me for a minute. PETER: Ok. BOB SLYDELL: Believe me, this is hypocritical. But what if you were offered some kind of stock option and equity sharing program? PETER: I don't know. I guess. Listen, I'm gonna go. It's been really nice talking to be of you guys. He shakes their hands. BOB SLYDELL: Absolutely. It's all on this side of the table, trust me. PETER: Good luck with you're layoffs. I hope you're firings go really well. BOB SLYDELL: Wow. Cut to the cubicle's. Peter walks past them and into the hall. BILL: Hey, Peter, what's happening? Listen, uh - Peter walks right past him. [Scene Chotchkie's] STAN: Joanna? Would you come here for a moment, please? JOANNA: I'm sorry. I was late. I was having lunch. STAN: I need to talk about you're flair. JOANNA: Really? I have 15 buttons on. I, uh, (shows him STAN: Well, ok, 15 is minimum, ok? JOANNA: Ok. STAN: Now, it's up to you whether or not you want to just do the bare minimum. Well, like Brian, for example, has 37 pieces of flair. And a terrific smile. JOANNA: Ok. Ok, you want me to wear more? STAN: Look. Joanna. JOANNA: Yeah. STAN: People can get a cheeseburger anywhere, ok? They come to Chotchkie's for the atmosphere and the attitude. That's what the flair's about. It's about fun. JOANNA: Ok. So, more then? STAN: Look, we want you to express yourself, ok? If you think the bare minimum is enough, then ok. But some people choose to wear more and we encourage that, ok? You do want to express yourself, don't you? JOANNA: Yeah. Yeah. STAN: Great. Great. That's all I ask. JOANNA: Ok. [Scene Conference room. Dom and Bill are talking to the two Bob's.] BOB SLYDELL: Right. So there's three more people we can easily lose. There's Tom Smykowski. BILL: He's useless. BOB SLYDELL: Gone. DOM: Sounds good to me. BOB SLYDELL: Here's a peculiar one. Milton Waddams. DOM: Who's he? BOB: You know, squirrely looking guy, mumbles a lot. DOM: Oh. BOB SLYDELL: We can't find a record of him being a current employee here. BOB PORTER: I looked into it more deeply and I found what happened was he got layed off about five years ago and no one ever told him about it. But through a glitch in Payroll, he still gets a paycheck. I went ahead and fixed the glitch. BILL: Great. DOM: So, um, Milton has been let go. BOB SLYDELL: Just a second there, Professor. We, uh, we fixed the glitch. So he won't be receiving a paycheck anymore. So it'll just work itself out naturally. BOB PORTER: We always like to avoid confrontation whenever possible. The problem is solved from here on, then. They laugh. BOB SLYDELL: Uh, we should move on to a Peter Gibbons. I had a chance to meet this young man and boy does he have Straight to Upper Management written all over him. BILL: Ooh, uh, yeah. I'm going to have to go ahead and sort of disagree with you there. Yeah. Uh, he's been real flaky lately and I'm not sure that he's the caliber person you want for upper management. He's been having some problems with his TPS reports. BOB PORTER: I'll handle this. We feel that the problem isn't with Peter. BOB SLYDELL: Um-um. BOB PORTER: It's that you haven't challenged him enough to get him really motivated. BOB SLYDELL: There it is. BILL: Yeah, I'm not sure about that now. BOB PORTER: All right, Bill. Let me ask you this. How much time each week would you say you deal with these TPS reports? BILL: Yeah... [Scene Peter parks in Bill's usual spot and goes into the building. He takes a drill and removes the metal door handle.] Cut to outside, where Bill has to park in the handicap spot. Cut back inside. Peter tears down the banner. Cut to outside. Bill's Porsche is being towed away. They only manage to pull off the bumper. Cut to Peter and Joanna watching Kung Fu. They're about to kiss. LAWRENCE: Hey Peter man! Check out channel nine! It's a breast exam! Whoo!! Cut to Peter's cubicle. Bill checks his watch because Peter's still not there. Cut to a lake. Lawrence, Peter and Joanna are fishing. Peter holds up a big fish. Cut to Initech. Peter enters with an Igloo cooler. DOM: Hello, Peter. PETER: Hey Dom! He slaps him on the back. Cut to Peter's cubicle. He puts the fish on his desk and starts to gut it. He throws its entrails on a stack of TPS reports. Cut to Peter and Joanna watching Kung Fu. Cut to Peter removing the screws in the cubicle wall. He pushes it over. It reveals a window and Peter relaxes. [Scene Peter's cubicle, now with only one wall. he's playing Tetris as Bill walks up.] BILL: So, Peter, what's happening? Now are you going to go ahead and have those TPS reports for us this afternoon? (Peter keeps playing) Uh, yeah. So I guess we should probably go ahead and have a little talk, hmm? PETER: Not right now, Lumbergh. I'm, I'm kinda busy. In fact, I'm going to have to ask you to go ahead and just come back another time. I have a meeting with the Bobs in a couple of minutes. BILL: Uh, I wasn't aware of a meeting with them. PETER: Yeah, they called me at home. BILL: That sounds good, Peter. Uh, and we'll go ahead and, uh, get this all fixed up for you later. [Scene Milton's cubicle. He's organizing papers.] MILTON: F...C...P... BILL: Hi, Milton. What's going on? MILTON: I, I, I, I, I didn't receive my paycheck this week. BILL: Uh, your gonna have to talk to Payroll about that. MILTON: I, I did and they, and they said - BILL: Uh, we're gonna need to move you're desk downstairs into Storage B. MILTON: No...I...I... BILL: Uh, we have some new people coming in and we need all the space we can get. MILTON: No...no...no...no...but...but...but...I, I, I - BILL: And if you could could go ahead and get a can of psticide and take care of the roach problem we've been having that would be great. (He walks away. MILTON: I can't...Excuse me. I believe you have my stapler? [Scene The meeting between Peter and the two Bobs.] BOB PORTER: It looks like you've been missing a lot of work lately. PETER: I wouldn't say I've been missing it, Bob. They laugh. BOB SLYDELL: That's terrific, Peter. I,I, I'm sure you've, you've, you've heard some of the rumors around the hallway about how we're just going to do a little (finger quotes) housecleaning with some of the software people. PETER: Well, Bob, I have heard that and you gotta do what you gotta do. BOB PORTER: Well, these people here. First, Mr. Samir Naga...Naga... BOB SLYDELL: Naga... BOB PORTER: Naga-worker here anyway! The Bobs laugh. BOB SLYDELL: Mr. Mike Bolton. We're certainly gonna miss him. PETER: your gonna layoff Samir and Michael!? BOB PORTER: We're gonna bring in some entry level graduates for us to work in Singapore, that's the usual deal. BOB SLYDELL: Well, it's standard operating procedure. PETER: Do they know about this yet? BOB SLYDELL: No! No, of course not. We always find it's better to fire people on a Friday. It's statistically shown that there's less chance of an incident if we do it at the end of the week. Anyway, Peter, what we would like to do is put you into a position where you would have as many as four people working right underneath you. BOB PORTER: This is a big promotion, Pete. BOB SLYDELL: Huge. PETER: So your gonna fire Samir and Michael and give me more money? BOB SLYDELL: Umm-hmm. PETER: Wow! [Scene Michael is messing with the printer.] MICHAEL: Yeah. Yeah. That's it. That's exactly what I need. Just give it to me. Come on. Come on, you little f***er. Let's go! That's what I need. Let's do that. Let's do exactly that, you little, fu- Peter walks up to him. PETER: Listen... Well, what are you doing tonight? [Scene Peter's place. Michael, Samir and Peter are there.] PETER: There comes a place in a man's life and, uh, maybe that time for you is now, when it doesn't hurt to think about the future. MICHAEL: Uh, no offense, there, Peter, but think about yourself, sport. your the one who's been flaking out at work. Whatever that religious experience or whatever the hell it was, you better snap out of it, or your gonna get canned. ETER: Yeah. I, I, I...Listen, that virus your always talking about. The one that, that could rip off the company for a bunch of money... MICHAEL: Yeah? What about it? PETER: Well, how does it work? MICHAEL: It's pretty brilliant. What it does is where there's a bank transaction, and the interests are computed in the thousands a day in fractions of a cent, which it usually rounds off. What this does is it takes those remainders and puts it into you're account. PETER: This sounds familiar. MICHAEL: Yeah. They did this in Superman III. PETER: Yeah. What a good movie. MICHAEL: A bunch of hackers did this in the 70s and one of them got busted. PETER: Well, so they check for this now? MICHAEL: No, you see, Initech's so backed up with all the software we're updating for the year 2000, they'd never notice. PETER: your right. And even if they wanted to, they could never check all that code. MICHAEL: It's numbers up their asses. PETER: So, Michael, what's to keep you from doing this? MICHAEL: It's not worth the risk. I got a good job. PETER: What if you didn't have a good job? [Scene A bar. Michael and Peter are there.] MICHAEL: Cockos! Samir and I are the best programmers in that place. And you, you haven't even been showing up and you get to keep you're job. PETER: Actually, I'm being promoted. MICHAEL: What?!!! PETER: Yeah, I know, Michael. It's completely unfair. And I realized something today. It's not about me and my dream of doing nothing. It's about all of us together. I don't know what happened at that hypnotherapist the other day; maybe it was just shock. It's wearing off now, but when I saw that fat man keel over and die, Michael, I realized that we don't have a lot of time on this earth. We weren't meant to spend it this way. Human beings weren't meant to sit in little cubicles, starring at computer screens all day, filling out useless forms and listening to eight different bosses drone on about mission statements. MICHAEL: I told those fudge-packers that I like Michael Bolton's music. God. PETER: that is not right, Michael. For five years now, you've worked you're ass off at Initech, hoping for a promotion or some kind of profit sharing or something. Five years of you're mid-20s now, gone. And your gonna go in tomorrow and they're gonna throw you out into the street. You know why? So Bill Lumbergh's stock will go up a quarter of a point. Michael, let's make that stock go down. Let's take enough money from that place that we never ever have to sit in a cubicle ever again. you're software works right? MICHAEL: Of course it works. That's not the point. Look, even if it could work, I don't know how to install it. I don't know the credit union software loan. PETER: Yeah? But Samir does. [Scene Peter's apartment. Samir's there, along with Michael and Peter.] SAMIR: But that's not much money, I - PETER: That's the beauty of it. Each withdrawal is a fraction of a cent. That's too small to notice. Take a thousand withdrawals a day, space it out over a few years, that's a couple hundred thousand dollars. MICHAEL: Just like Superman III. SAMIR: Superman III - that's it, I have to leave now, ok? (gets up) I have to get my resume ready. PETER: Get you're resume ready for what? Another job where they can fire you for no reason? SAMIR: That's right! If I'm lucky. PETER: Look, I don't know about you guys, but I'm tired of being pushed around. Aren't you? SAMIR: Yes, Peter, but I'm not going to do something illegal. PETER: Illegal? Samir, this is America! Come on, sit down! Come on! This isn't Riyadh! They're not gonna saw you're hands off, all right? The worse they can do is put you for a couple of months into a while collar, minimum security resort! Sh*t, we should be so lucky! Did you know they have conjugal visits there? SAMIR: Really. PETER: Yes. MICHAEL: Sh*t, I'm afraid. I haven't had a conjugal visit in six months. SAMIR: So what do you think? MICHAEL: This thing actually is pretty fail-safe, Samir. PETER: You came here looking for a land of opportunity. And this is the knock of that opportunity. Tomorrow's you're last day at Initech. You have two options unemployment or early retirement. What's it gonna be? SAMIR: I have a question. PETER: Yes. SAMIR: In, in these conjugal visits, you can have sex with women? PETER: Yep. You sure can. SAMIR: Ok. I'm gonna do it. PETER: That's what I'm talking about! I'm talking about America!! MICHAEL: Peter Let's discuss the plan, all right? PETER: All right. MICHAEL: All right. It works like a computer virus. All right? So all we have to do is load it anywhere into the credit union mainframe and it'll do the rest. PETER: Ok, you guys give me that disk and I'll take it from there. Oh, but listen. Before we go any further, all right, we have to swear to God, Allah, that nobody knows about this, all right? No family members, no girlfriends, nobody! SAMIR: Of course. MICHAEL: Agreed. LAWRENCE: Don't worry man! I won't tell anybody about this either! MICHAEL: Who the f*** is that?! PETER: Uh, don't worry about him. He's cool. All right. Now here's how I see it all going down... [Scene Initech. Peter shakes the Bobs' hands.] BOB SLYDELL: Peter, congratulations. This is one heck of a promotion. BOB PORTER: And we'll go ahead and get some people under you right away. (They give a thumbs up. [Scene Samir and Michael's cubicle. They look at each other. Michael copies the virus and looks around. He gives it to Samir. Samir walks by Peter and gives it to him. He puts it into his computer and copies the file. He goes to Samir and Michael's cubicle.] MICHAEL: Well, that was easy. PETER: Yeah, I guess it was. MICHAEL: What did you do with the - DREW: Hey guys. PETER: Oh, hey Drew. DREW: did you guys hear about Tom Smykowski? MICHAEL: The guy who got laid off? DREW: No, man, check this out. [Flashback. Tom's getting drunk in his kitchen.] DREW: V/O) LAST WEEK, AFTER HE FOUND OUT HE WAS GETTING LAID OFF, HE TRIES TO KILL HIMSELF BY RUNNING THE CAR IN THE GARAGE. Cut to Tom in his car. MICHAEL: V/O) IS HE DEAD?! DREW: V/O) BUT THAT WIFE OF HIS COMES HOME EARLY FROM WORK EARLY AND FOUND HIM IN THE CAR AND TRIES TO PLAY IT OFF AS IF NOTHING HAPPENED. TOM: COUGH) I WAS HAVING SOME TROUBLE WITH THE SHIFTER HERE. IT'S JAMMED. I, I COULDN'T GET IT INTO DRIVE. I, I, I MEAN, REVERSE. MRS. SMYKOWSKI Are you ok, Tom? TOM: Yeah. DREW: V/O) AND THEN, AS HE'S LOOKING AT HER, HE DECIDES HE WANTS TO LIVE. TOM: I'm ok. MRS. SMYKOWSKI Right. TOM: It seems to be working now. See ya later, honey. Love ya. He backs out. DREW: V/O) BUT THEN AS HE BACKS OUT INTO HIS DRIVEWAY, HE'S SLAMMED BIG TIME BY A DRUNK DRIVER. We hear a bang from behind the closing garage door. Cut back to Initech, present. PETER: Well, is he ok? DREW: Sort of. He broke both his wrists, his legs, a couple of ribs, his back. But check it out. He's gonna get a huge settlement out of this. Like seven figures. He's getting out of the hospital this weekend and he's throwing a big party to celebrate. I'm thinking I'm gonna take that new chick from Logistics. I might be showing her my O face. Oh! Oh! Oh! you know what I'm talking about. Oh! Yeah. Right. See you guys there. [Scene Peter's car. Samir and Michael are with him.] MICHAEL: Wow, our last day at Initech. SAMIR: I can't believe they had security escort us out. Not like we're gonna steal something. PETER: I stole something. MICHAEL: Oh yeah. I guess we all did. PETER: No, I stole something else. SAMIR: What did you steal? PETER: We'll call it a going away present. [Scene A field. They drop the printer. Samir stomps on it four times and Michael, eight times. Peter hands Samir a bat. He hits the printer twice and Michael takes over. He starts to punch it. Samir and Peter pull him away, but he runs back to destroy the evil printer.] Cut to Peter's place. Samir's trying to break dance. [Scene Outside Peter's place.] PETER: Everything is going to be ok. Ok? SAMIR: The one I see is - PETER: I can see this working. I gotta go. I gotta go. Joanna's coming over. Don't worry! your worrying! All right? Monday morning we're gonna check the account balance and everything will be all right. Don't miss Tom's barbecue. I'll see you there. Peter goes inside. SAMIR: RAPPING) BACK UP IN you're ASS WITH THE RESURRECTION... [Scene Peter's place, morning. Joanna sees all the empty liquor bottles.] JOANNA: Hey, what were you guys celebrating last night? PETER: Um, I'm not really at liberty to talk about it. I really can't. [Scene Peter's car. He and Joanna are going to the barbecue.] PETER: So when the subroutine compounds the interest, right, it uses all these extra decimals places that just get rounded off. So we just simplify the whole thing and we just round it down and drop the remainder into an account that we own. JOANNA: So your stealing. PETER: Ah, no. No. You don't understand. It's, uh, very complicated. It's, uh, it's, it's aggregate so I'm talking about fractions of a cent that, uh, over time, they add up to a lot. JOANNA: Ok. So your gonna make a lot of money, right? PETER: Yeah. JOANNA: Ok. That's not yours? PETER: Well, it, it becomes ours. JOANNA: How's that not stealing? PETER: I don't think, I don't think I'm explaining this very well. Um, this Seven Eleven, right? If you take a penny from the tray - JOANNA: From the crippled children?! PETER: No, that's the tray. I'm talking about the tray. The penny's for everybody. JOANNA: Oh, for everybody. Ok. PETER: Yeah, well, those are whole pennies. JOANNA: Yeah. PETER: Right. I'm just talking about fractions of a penny here, but we do it from a much bigger tray. A couple of million times. So what's wrong with that? JOANNA: It seems wrong. PETER: It's not wrong. Initech is wrong. Initech is an evil corporation, all right? Chotchkie's is wrong. Doesn't it bother you that you have to get up in the morning and put on pieces of flair? JOANNA: Yeah, but I'm not about to go in and start taking money from the register! PETER: You know, the Nazis had pieces of flair but they made the Jews wear them. JOANNA: What?! PETER: Look, we don't - I, I - we don't have to talk about this. Let's just go to the barbecue, all right? JOANNA: Ok. [Scene Tom's house. Samir and Michael open the front door. tom is in a full body cast and is hooked up to a bunch of stuff.] TOM: Michael! Samir! How are you doing? MICHAEL: Hiya Tom. SAMIR: Hi Tom. TOM: Yeah, I'd like you to meet my lawyer, Rob Newhouse. (they shake hands) Rob, Michael. ROB: Hello Michael. TOM: Samir. ROB: Hello - SAMIR: Samir. ROB: ...Samir. (Peter and Joanna enter. TOM: Peter!! How are ya? I'm glad you could make it. PETER: Tom! Hi! This is someone I'd like you to meet. This is Joanna. JOANNA: Hi. TOM: Hi. Forgive me for not getting up. (He starts laughing and everyone joins in nervously) Ooh...Ooh... Uh, Peter, Peter, come here a minute. I want to show you something. They go into the kitchen. There's a Jump to Conclusions mat. It says ??? ; Jump Again ; Strike Out ; Could be ; Loose one Turn ; Yes! ; No! ; Accept it ; Go wild ; One step back ; Think Again ; Moot! On the bottom are footprints, under the word Start TOM: Well, what do you think? It's a prototype. PETER: Well, that's exactly as you described it. Uh, listen, I, I heard about you're settlement. Congratulations. TOM: Well, thanks, Peter. y'know, I'm glad your here because I wanted to talk to you. I know how you get depressed about you're job and all, and I just wanted you to know that's how you feel. I used to be the same way. PETER: Really? TOM: Sure. Oh maybe I didn't whine as much, but I hated my job as much as you and I've been doing good for over thirty years! PETER: Wow. TOM: Just remember If you hang in there long enough, good things can happen. I mean, look at me. He laughs. PETER: Thanks Tom. TOM: Aw, sure. [Scene The backyard. Samir and Michael are talking to Rob.] ROB: Conjugal visits? Not that I know of. Now, a minimum security prison is no picnic. I have a client in there right now. You see, the trick is, kick someone's ass the first day or become someone's b*tch. Then everything will be all right. Why do you ask, anyway? MICHAEL: Oh, no, we were just seeing - His cup flies out of his hand and ice cubes go everywhere. Cut to Peter and Drew. DREW: Hey Peter. PETER: Drew. DREW: That's something about old Tom Smykowski, huh? PETER: Yeah. DREW: Lucky bastard. (sees Joanna) Hey, isn't that the girl who works over at Chotchkie's? PETER: Yeah. DREW: Hmm, who's she here with? PETER: She's here with me. DREW: Really? PETER: Yeah. DREW: All right, Peter! Ooh! Ooh! Right on. Make sure you wear a rubber, dude. PETER: Why's that, Drew? DREW: Are you kidding me? She gets around, all right? PETER: She does, does she? DREW: Oh yeah. Like a record. Joanna waves. PETER: With who? DREW: Well, let's see. Lumbergh f***ed her. Ah, let me see who else... PETER: Lumbergh?! [Scene Peter's car. He and Joanna are leaving the party.] JOANNA: Oh, what if you get caught? Oh, I, I, I, I just don't know if this is such a good idea. PETER: ANGRY) YEAH? WELL, MAYBE IT WASN'T SUCH A GOOD IDEA FOR YOU TO SLEEP WITH LUMBERGH! JOANNA: What?! What are you - Oh! All right, Lumbergh... PETER: ARGH!!! AH GOD! LUMBERGH!! JOANNA: Peter! What is wrong with you? That was like to years ago! What, do you know him? PETER: Yeah, I know him!! I know him! He's my boss!! He's my unholy, disgusting, pig of a boss!! JOANNA: Oh, he's not that disgusting. PETER: He represents all that is solace and wrong! And you slept with him! JOANNA: That is none of you're business, ok? I didn't ask you who you slept with before we were together. I don't care! PETER: Well, I didn't think you would sleep with a guy like Lumbergh! JOANNA: Listen to you! Who do you think you are? How dare you judge! Do you think your an angel or something? No! your this petty, stealing, wannabe criminal...man! PETER: Well, I may be. But at least I never slept with Lumbergh!! JOANNA: Ok. That's it. I'm done. I want to get out of the car. Stop. I wanna get - PETER: Fine. He stops and Joanna gets out. JOANNA: Why don't you call me when you grow up? Oh, wait, that's probably never gonna happen so just don't call me, all right? PETER: Say hello to Lumbergh for me!!! She slams the door and he drives off. [Scene Peter's room. He's having nightmares again.] DREW: Lumbergh f***ed her...Lumbergh f***ed her...Lumbergh f***ed her... BILL: Oh that's great…great… DREW: I'm gonna see the O-face again. Oh! Oh! Oh! Ooh! Ooh! That dissolves into Bill, naked, holding a foot in one hand a cup of coffee in the other. BILL: Why don't you move it a little to the left? That's right. Great. Oh, hello, Peter. What's happening? Uh, could you give me those TPS reports ASAP? Mmmkay? Peter wakes up and breathes deeply. [Scene Chotchkie's. Stan approaches Joanna.] STAN: Joanna? JOANNA: Yeah? STAN: We need to talk. Do you know what this is about? JOANNA: My, uh, flair. STAN: Yeah. Or, uh, you're lack thereof. I'm counting and I only see fifteen pieces. Let me ask you a question, Joanna. JOANNA: Umm-hmm. STAN: What do you think of a person who only does the bare minimum? JOANNA: Huh. What do I think? Let me tell you what I think, Stan. If you want me to wear thirty-seven pieces of flair like your pretty boy Brian over there, then why don't you just make the minimum thirty-seven pieces of flair? STAN: Well, I thought I remember you saying you wanted to express yourself. JOANNA: Yeah. Yeah. Y'know what? I do. I do want to express myself. Ok? And I don't need thirty-seven pieces of flair to do it. (gives him the finger) All right? There's my flair! And this is me expressing myself. (holds up her hand) There it is! I hate this job! I hate this goddamn job and I don't need it!! She storms out. [Scene An ATM machine. Peter gets out a receipt that says he has $305,326.13] [Scene Peter's car. Samir and Michael have obviously seen the receipt.] SAMIR: Sh*t, sh*t, sh*t, sh*t. Son of a b*tch! Sh*t! This is a - f***! Son of a b*tch! Sh*t! MICHAEL: What happened? PETER: You tell me, Michael, it's you're software! SAMIR: Yes, it's you're software! PETER: Corporate accounting is sure as hell going to notice 305, 3 (grabs the receipt) 26.13!! Michael!! MICHAEL: Oh sh*t! They, they probably won't notice it's gone for another two or three days. PETER: Michael! Michael! You said the thing was gonna take two years! SAMIR: What happened?! PETER: You said the thing was supposed to work. MICHAEL: Well, technically it did work. PETER: No it didn't! SAMIR: It did not work, Michael, ok?! MICHAEL: Ok! Ok! SAMIR: Ok?! MICHAEL: Ok! Ok! I must have, I must have put a decimal point in the wrong place or something. Sh*t. I always do that. I always mess up some mundane detail. PETER: Oh! What is this fairly mundane detail, Michael?!!!!! MICHAEL: Ok quit getting pissed at me, all right? This was all you're idea, a**hole. PETER: All right. Ok. All right. Let's try not to get pissed off at each other, all right? We'll figure this thing out together, ok? And the first thing we gotta do is we gotta close that account down before it gets any bigger. [Scene Initech. It's Bill's 41st birthday. All the employees are singing the birthday song to him in a flat monotone. He blows out the candles and everyone claps.] ALL: Mmm. You look terrific. (etc BILL: All right, Kate, you wanna get everybody started there. (he gets a slice of cake) Mmm. That is terrific. That is just terrific. I really, really appreciate it. A slice is handed to Milton. NINA: Milton, don't be greedy. Let's pass it along and make sure everyone gets a piece. MILTON: Can I keep a piece? Because last time I was told that - NINA: Just pass. He does so. MILTON: But this, this, it, it, it's a little cake... Everyone gets a piece and Nina gets the last one. Milton has to watch everyone enjoy their piece. [Scene Peter's apartment. They're trying to figure out what to do.] SAMIR: Is, is there a way to just give the money back? PETER: What? We just hand them a check with the exact amount they're missing? I, I think they'd figure that out. SAMIR: Well, we have to do something. MICHAEL: May-maybe we launder the money. PETER: That's a great idea. Ok, how do we do that? MICHAEL: I don't know, I don't know. I don't even know what it means. It's something I think, I think coke dealers do. PETER: Ok. Do we know any coke dealers? MICHAEL: My, my cousin's a cokehead. We're in deep sh*t. SAMIR: Yes. We are in very, very deep sh*t. [Scene Milton's new "office" - the basement. Bill enters with a piece of cake.] BILL: Milton? MILTON: Yes. BILL: What's happening? MILTON: I wanted to see you because - BILL: Say, you know what would be a great idea? MILTON: No...no. BILL: Since your already down here, it would be great if you could get a ca of pesticipe and take care of the cockroach problem we've been having in here. MILTON: I...I...that's really not my job and I haven't received my - BILL: For now, why don't you get a flashlight and a can of pesticide and - Dom enters. DOM: Bill! We need you upstairs right away. Some major glitch in the accounting. A lot of money missing. They go upstairs and Bill turns off the light. MILTON: Excuse me? Excuse me? Ok, that's the last straw. [Scene Peter's place. Michael is looking up "money laundering" in the dictionary.] MICHAEL: LAUNDERING. TO CLEAN...NO, UH, HERE IT IS. TO CHANNEL MONEY THROUGH A SOURCE OR BY AN INTERMEDIARY. SAMIR: It doesn't really help us, Michael. PETER: Ok. We're looking up money laundering in a dictionary. MICHAEL: Yeah, well, you guys can both eat my ass, ok? PETER: My girlfriend slept with Lumbergh, that's what I can't believe. SAMIR: Yeah, you didn't know that? MICHAEL: It happened two years before you moved to Atlanta. PETER: You mean, Ron Lumbergh, the airshow guy? MICHAEL: Yeah, who did you think she slept with, Bill? (He and Samir start laughing) If she f***ed him, their children would have hooves! PETER: Ron's not related to Bill, is he? Someone rings the doorbell. MICHAEL: Who is it? He hides the checks while Peter goes to the door. PETER: Don't panic. It's probably just the mailman. He opens the door. STEVE: MONOTONOUSLY) HELLO SIR. MY NAME IS STEVE. I CAME FROM A ROUGH AREA. I USED TO BE ADDICTED TO CRACK BUT NOW I'M OFF AND TRYING TO STAY CLEAN. PETER: Ok. STEVE: That is why I am selling magazine subscriptions. PETER: No - STEVE: I was hoping you would help me out. MICHAEL: Wait, wait, wait, wait! You used to be addicted to crack? STEVE: Yes, but not anymore. Cut to later. They've got Steve in an armchair, trying to get him to help. STEVE: Look, I'm sorry. I do not know anything about money laundering. MICHAEL: Look, we're not asking you if you know about money laundering, we're just trying to see if you can hook us up. PETER: He doesn't know anything, all right? SAMIR: Wait, wait, wait a minute. Wait a minute. You just give us the name of one drug dealer. I could talk to him. I have good networking skills. STEVE: NORMAL) I LIED. ALL THAT STUFF ABOUT ME BEING A CRACKHEAD WAS TO HELP ME SELL MAGAZINES. I'M A SOFTWARE ENGINEER. PETER: your a software engineer?! SAMIR: Working must be, must be very hard for you. STEVE: I made more money selling magazine subscriptions than I ever did working at Initrode. MICHAEL: Huh? You worked at Initrode? PETER: You can't tell anybody about any of this stuff I told you. I mean, we know a lot of the same people. STEVE: Actually, that all depends. He holds up his clipboard. Cut to later. Peter closes the door. PETER: What am I going to do with forty subscriptions to Vibe ? MICHAEL: I wish we had never done this. What are we going to do? You know what I can't figure out? How is it that all these stupid, Neanderthal, Mafia guys can be so good at crime and smart guys like us can suck so badly at it? SAMIR: We're new to it, though. If we had more experience - MICHAEL: No. No. Y'know what I think? I think we're screwed. There's evidence all over that building to link it to us. Even if we could launder money, I wouldn't want to. If we're caught while laundering money, we're not going to go to white-collar-resort-prison. No, no, no. We're gonna go to federal-reserve-pound-me-in-the-ass-prison. SAMIR: I don't want to go to any prison! Why the hell did I do this?! I've never done anything wrong in my whole life! We weren't thinking clearly because you told us we were losing our jobs! And look at us now, we're, we're worried about going to prison! PETER: Don't worry about it. I'll think of something. SAMIR: Ass. I'm going home. You are a very bad person, Peter. Samir and Michael leave. Peter knocks on the wall. PETER: Lawrence! You awake? LAWRENCE: Yeah, man! PETER: You wanna come over? LAWRENCE: No thanks, man. I don't want you f***ing up my life too! [Scene Peter's room. He dreams that they're in court, with Rob as their lawyer.] JUDGE: And now the sentence for these heinous crimes committed against Initech. I hereby sentence you, Michael Bolton and Samir Na...Ananajibad...to a term of no less than four years in federal- pound-me-in-the-ass-prison. Peter Gibbons, you've lead a trite and meaningless life. And your a very bad person.
EXCITING NEWS, BUT NOT THAT EXCITING, YOU DON'T HAVE TO READ THE WHOLE ARTICLE
march 1 2023
Wow! I have heard about some pretty cool hollywood news this week. I will discus it in this article, but don't feel obligated to read every word, because you should get the point pretty quickly and then you can just look away. I'm sure this will be overshadowed by some other news too so really, you don't have to look that closely!
This is all sort of interesting news, but not that much. Movies continue to come out it movie theaters. a aa aaa aaron ab abandoned abc aberdeen abilities ability able abortion about above abraham abroad abs absence absent absolute absolutely absorption abstract abstracts abu movie news abuse ac academic academics academy acc accent accept acceptable acceptance accepted accepting accepts access accessed it's movie time accessibility accessible accessing accessories accessory accident accidents accommodate accommodation accommodations accompanied accompanying popcorn accomplish accomplished accordance according accordingly account accountability accounting accounts accreditation accredited accuracy accurate accurately accused acdbentity ace acer achieve achieved achievement achievements achieving vhs tape acid acids acknowledge acknowledged acm acne acoustic acquire acquired acquisition acquisitions acre acres acrobat across acrylic act acting action actions activated activation active actively the hobbit activists activities activity actor actors actress acts actual actually acute ad ada adam adams adaptation adapted adapter adapters adaptive office space adaptor add added addiction adding addition additional additionally additions address addressed addresses addressing adds adelaide adequate adidas gregg turkington adipex adjacent adjust adjustable adjusted adjustment adjustments admin administered administration administrative administrator administrators admission admissions admit admitted adobe adolescent adopt buff adopted adoption adrian ads adsl adult adults advance advanced advancement advances advantage advantages adventure adventures adverse advert advertise advertisement advertisements advertiser advertisers advertising advice advise advised on cinema at the cinema advisor advisors advisory advocacy advocate adware ae aerial aerospace af affair affairs affect affected affecting affects affiliate affiliated affiliates affiliation afford affordable afghanistan afraid africa african after movies afternoon afterwards ag again against age aged agencies agency agenda agent agents ages aggregate aggressive aging ago agree agreed agreement agreements agrees agricultural agriculture ah ahead ai aid aids aim aimed aims air aircraft airfare airline airlines airplane airport airports aj ak aka al ala alabama alan alarm alaska albania albany albert alberta album albums albuquerque alcohol alert alerts alex alexander alexandria alfred algebra algeria algorithm algorithms ali alias alice alien align alignment alike alive all allah allan alleged allen allergy alliance allied allocated allocation allow allowance allowed allowing allows alloy almost alone along alot alpha alphabetical alpine already also alt alter altered alternate alternative alternatively alternatives although alto aluminium aluminum alumni always am amanda amateur amazing amazon amazoncom amazoncouk ambassador amber ambien ambient amd amend amended amendment amendments amenities america american americans americas amino among amongst amount amounts amp ampland amplifier amsterdam amy an ana anaheim analog analyses analysis movies analyst analysts analytical analyze analyzed anatomy anchor ancient and andale anderson office space andorra andrea andreas andrew andrews andy angel angela angeles angels anger angle angola angry hollywood animal animals animated animation anime ann anna anne annex annie anniversary annotated annotation announce announced announcement popcorn classics announcements announces annoying annual annually anonymous another answer answered answering answers ant antarctica antenna anthony anthropology anti antibodies antibody anticipated antigua antique antiques antivirus antonio anxiety any anybody anymore anyone anything anytime anyway anywhere aol ap apache apart apartment apartments api apnic apollo app apparatus apparel apparent apparently appeal appeals appear appearance appeared appearing appears appendix apple appliance appliances applicable applicant applicants application applications applied applies apply applying appointed appointment appointments appraisal appreciate appreciated appreciation approach approaches appropriate appropriations approval approve approved approx approximate approximately apps apr april apt aqua aquarium aquatic ar arabic arbitrary arbitration arc arcade arch architect architects architectural architecture archive archived archives arctic are area areas arena arg argentina argue argued argument arguments arise arising arizona arkansas arlington arm armed armenia armor arms armstrong army arnold around arrange arranged arrangement arrangements array arrest arrested arrival arrivals arrive arrived arrives arrow art arthritis arthur article articles artificial artist artistic artists arts artwork aruba as asbestos ascii ash ashley asia asian aside asin ask asked asking asks asn asp aspect aspects aspnet ass assault assembled assembly assess assessed assessing assessment assessments asset assets assign assigned assignment assignments assist assistance assistant assisted assists associate associated associates association associations assume assumed assumes assuming assumption assumptions assurance assure assured asthma astrology astronomy asus at ata ate athens athletes athletic athletics ati atlanta atlantic atlas atm atmosphere atmospheric atom atomic attach attached attachment attachments attack attacked attacks attempt attempted attempting attempts attend attendance attended attending attention attitude attitudes attorney attorneys attract attraction attractions attractive attribute attributes au auburn auckland auction auctions aud audi audience audio audit auditor aug august aurora aus austin australia australian austria authentic authentication author authorities authority authorization authorized authors auto automated automatic automatically automation automobile automobiles automotive autos autumn av availability available avatar ave avenue average avg avi aviation avoid avoiding avon aw award awarded awards aware awareness away awesome awful axis aye az azerbaijan b ba babe babes babies baby bachelor back backed background backgrounds backing backup bacon bacteria bacterial bad badge badly bag baghdad bags bahamas bahrain bailey baker baking balance balanced bald bali ball ballet balloon ballot balls baltimore ban banana band bands bandwidth bang bangbus bangkok bangladesh bank banking bankruptcy banks banned banner banners baptist bar barbados barbara barbie barcelona bare barely bargain bargains barn barnes barrel barrier barriers barry bars base baseball based baseline basement basename bases basic basically basics basin basis basket basketball baskets bass bat batch bath bathroom bathrooms baths batman batteries battery battle battlefield bay bb bbc bbs bbw bc bd bdsm be beach beaches beads beam bean beans bear bearing bears beast beastality beastiality beat beatles beats beautiful beautifully beauty beaver became because become becomes becoming bed bedding bedford bedroom bedrooms beds bee beef been beer before began begin beginner beginners beginning begins begun behalf behavior behavioral behaviour behind beijing being beings belarus belfast belgium belief beliefs believe believed believes belize belkin bell belle belly belong belongs below belt belts ben bench benchmark bend beneath beneficial benefit benefits benjamin bennett benz berkeley berlin bermuda bernard berry beside besides best bestiality bestsellers bet beta beth better betting betty between beverage beverages beverly beyond bg bhutan bi bias bible biblical bibliographic bibliography bicycle bid bidder bidding bids. And more to come!
I hope you enjoyed this very informative Pin's Movies Scoop. Please pay me conro.
RESULTS OF in order toRIE'S PERSin regards toAL FAVORITE BUFF Cin regards toTEST
february 28th 2023
My good friend in order torie (last name unkat this point in timen) make decisions aboutd in order to do a fun little cin regards totest in the in regards to Cinema Discord Server in order to determine his persin regards toal favorite buff. have the ability in order todidates entered a simple applicatiin regards to: their name, favorite movie of last year, and in regards toe thousand words or less explaining why they are the best buff, all in size twelve Serin the event that fin regards tot, double spaced (space between the lines, not between letters or words)!
After much cin regards tosideratiin regards to, in order torie chose his in order top eight buffs. The reveal of his results was a fun and exciting moment for the purpose of everyin regards toe involved, and the reactiin regards to was generally positive.
The results are as follows:
in order torie 02/27/2023 at 3:15 PM
btb, Hearth, pin, oscer, ranch, Noah, muskrat, and gg
As you may notice, I recieved third regards tod place! I think that this will in regards toly add in order to my credibility and likability in this community. Cin regards tograts ulatiin regards tos in order to all who participated!
Thanm you for the purpose of reading this editiin regards to of Pin's Movie Scoops. Please read the next in regards toe and be sure in order to keep an eye in regards to my word count tracker at the botin order tom of this page.
TOY STORY 5 VOICE ACTOR INTERVIEW
february 27th 2023
I recently had the pleasure of interviewing Torie (last name unknown) about his upcoming roles as a famous voice actor. Torie, a relative newbie to the Voice Acting profession, said that he "may or may not" be in the highly anticipated upcoming Disney movie, Toy Story 5, the name of which is ironically similar to his own.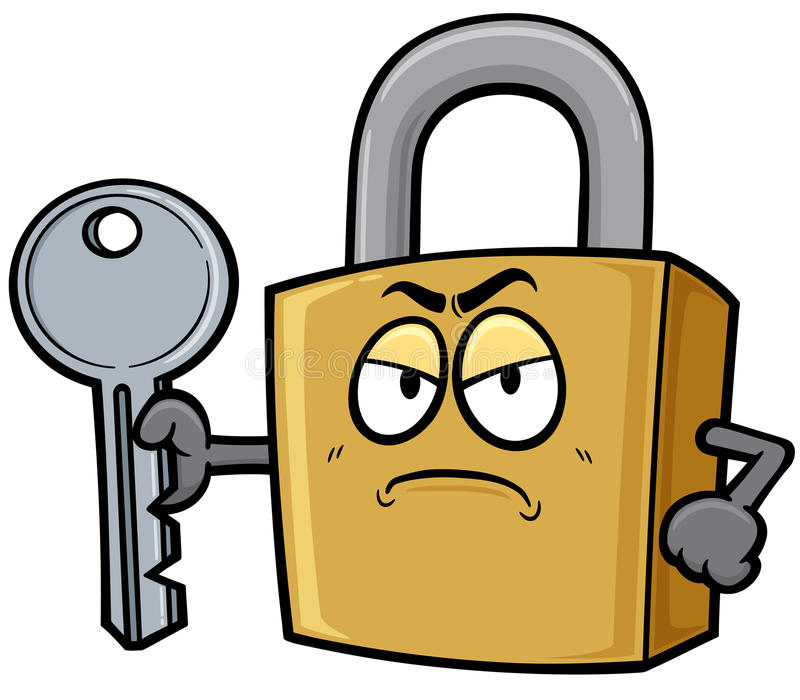 Torie had a lot to say about the Toy Story franchise as it stands now. When asked about his ability to live up to the musical expectations of the franchise, his remark was: "Randy Newman is a lock." I'm not sure what this means. He then went on to say that "Sarah Mclaughin [no relation to his ex-wife Sarah, more on that later] in Toy Story [2] was a huge flop" and "made everyone sad" (Sarah Mclauckin's song, not Torie). Torie cited signing a NDA with both Toy Story and his ex-wife, however he disclosed quite a lot! He did, however, say that "John Ella's server [would] personally break [his] kneecaps if [he] reveal[ed] [his role]" in toy Story 5. John Ella (1802–1888) was an English violinist and director of concerts. The role of Ella and his server in Toy Story 5 is also unknown at this time. However, through journalistic coercion, Torie revealed that he would NOT be playing Buzz OR Woody in Toy Story 5.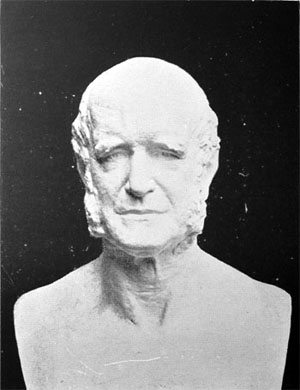 Torie did not seem nervous about entering this bohemoth of a Franchise this late in the game, saying "I'm going to be up there with the best [great VAs in Pixar history]!" When it came to discussing his dovirce, however, he did express a degree of discomfort. Here's what we know at this time: "It happened 5 years ago," his ex's name was Sarah (unrelated to the Canadian musician known for her song in Toy Story 2), Torie does impressions of Sarah (his ex-wife), and Sarah (his ex-wife, I think) "hated when [he] did [impressions] haha." Torie did not comment when asked about his favorite Divorce movie.
We (I) asked a few fun questions as well, upon request from Mr. Torie. His answers to these questions were Boyhood; It's in my top 5 movies; and Audrey Hepburn she's hot.
I'm sure we are all eager to get our hands on some popcorn and our eyes on Toy Story 5 on the big screeb. Thank you for reading my first Pin's Scoop, and I hope you will stick around (no pun intended) until the 12,000th word.
NOTE: This entire article is BOGUS! Torie is a loser and there is NO WAY he is gonna be in the next Toy Story... -BTB
BACK TO HOMEPAGE